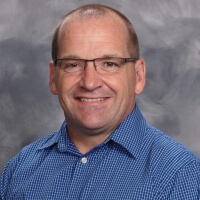 Roger Cook
Email: rogercook@williamstownag.org
Pastor Roger began his ministry at Williamstown Assembly in March of 2016 as the Interim Pastor. His ministry was so well received that he was elected to serve as the Lead Pastor in May of 2016. Prior to this, he served for 13 years as the Pastor of Lawson Assembly in Lawson, Missouri and for 5 years as the Lead Pastor at Christ Chapel in Platte City, Missouri. In addition to this, he has served in Pastoral staff ministry in Iowa, Missouri and Texas since 1984. He earned a Bachelor of Science degree in Pastoral ministry from Southwestern Assemblies of God University in 1987 and a Master's of Divinity from the Assemblies of God Seminary in Springfield, Missouri in 1994. Pastor Roger is an ordained minister with the Assemblies of God and served the Northern Missouri District Council as Presbyter for the North Kansas City Section for 8 years.
Roger attributes his salvation to the love of Christ that gripped his heart as a teenager, and to the compassion of God's people within the church who embraced him like a family. These two powerful influences continue to direct his life and ministry as he is driven by a "passion for God and a compassion for people."
In his spare time Roger loves to spend time with his two boys, Nicholas (12) and Zachary (18). When Roger gets a chance he enjoys golfing, sports, reading, and spending time with family and friends. His all-time favorite activity is snow skiing and he is an avid Texas Rangers baseball fan!
adult life groups/Sunday school
9:30 AM  -  10:15 AM
Sunday morning worship 
10:30 AM - 12 PM
Wednesday Evening Service
6:30 PM  - 8 PM
Address
1225 Oak Street
Perry, Kansas 66073